Panama City
History of Friendship City Relationship
Denver, Colorado and Panama City, Panama became Friendship Cities in June 2017, made official by Denver Mayor Michael Hancock. Although Friendship Cities and Sister Cities have different names, they're actually quite similar. A Friendship City relationship is a formal one and receives the same attention as a Sister City relationship, but it is not considered a permanent relationship. . . yet.  The Friendship City relationship often leads to a Sister City one.
Facts At-A-Glance
Pronunciation: Pan-a-ma
Region: Off the coast of the Panama Bay
Population of Panama City: 1,673,000 (2015)
Population of Panama: 3,705,246 (2016)
Mayor: José Luis Fábrega
Spoken Languages: Spanish
Panama City – Denver Relationship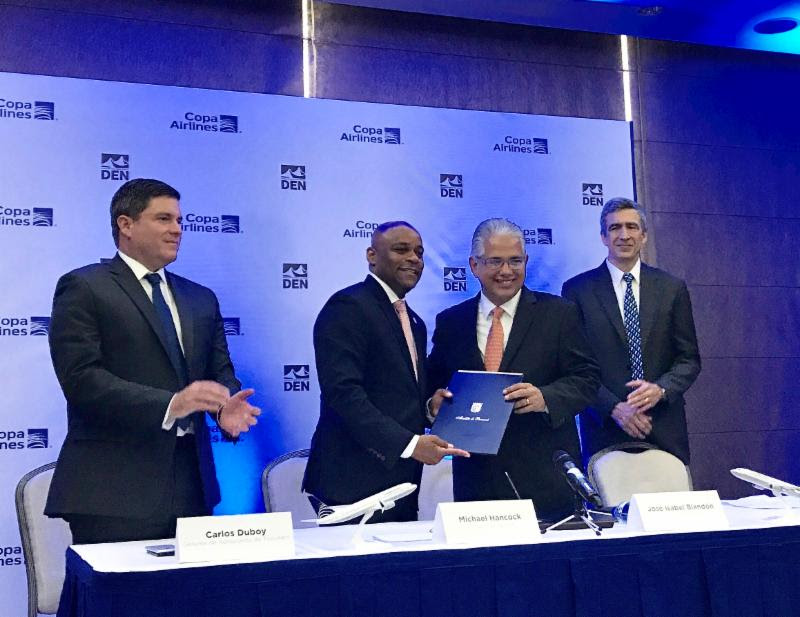 New Friendship City Agreement Between Denver and Panama City
Panama City, Panama (June 28, 2017)
Today, Denver Mayor Michael B. Hancock and Mayor José Isabel Blandón of Panama City signed a Memorandum of Understanding establishing the cities as "Friendship Cities". With this agreement, the two authorities express their interest in forming exploratory committees to create associations that encourage and promote key areas such as tourism and economic development, educational and cultural exchange, as well as municipal development. The Friendship City agreement comes ahead of the December 11th launch of nonstop air service by Copa Airlines between the two cities.
Regarding the establishment of a Friendship City relationship with Denver, Mayor José Isabel Blandón of Panama City stated, "Panama City welcomes and appreciates the opportunities for engagement between our cities in the areas of culture, tourism, educational exchange programs and municipal development, among others.
Mayor Blandón continued, "With the signing of this Memorandum of Understanding, both parties express their desire and willingness to actively seek common ground across areas of mutual interest. It also gives us the opportunity to maintain a direct and ongoing dialogue between mayors to discuss the unique challenges we face with the growth and development of our cities. We are committed to continue deepening the bonds of friendship and cooperation between our cities as we share the vision of enhancing the well-being of our citizens."
"New air service continues to drive economic activity and create new jobs in Denver," said Denver Mayor Michael B. Hancock. "Copa's new service to Panama City will further strengthen Denver as a global destination for commerce, trade and culture."